In collaboration with Vox Creative, we created a virtual museum for Amazon Ads that showcases the history of advertisement.
We designed and developed the whole virtual museum experience while Vox Creative was responsible for the content.
Link to Landingpage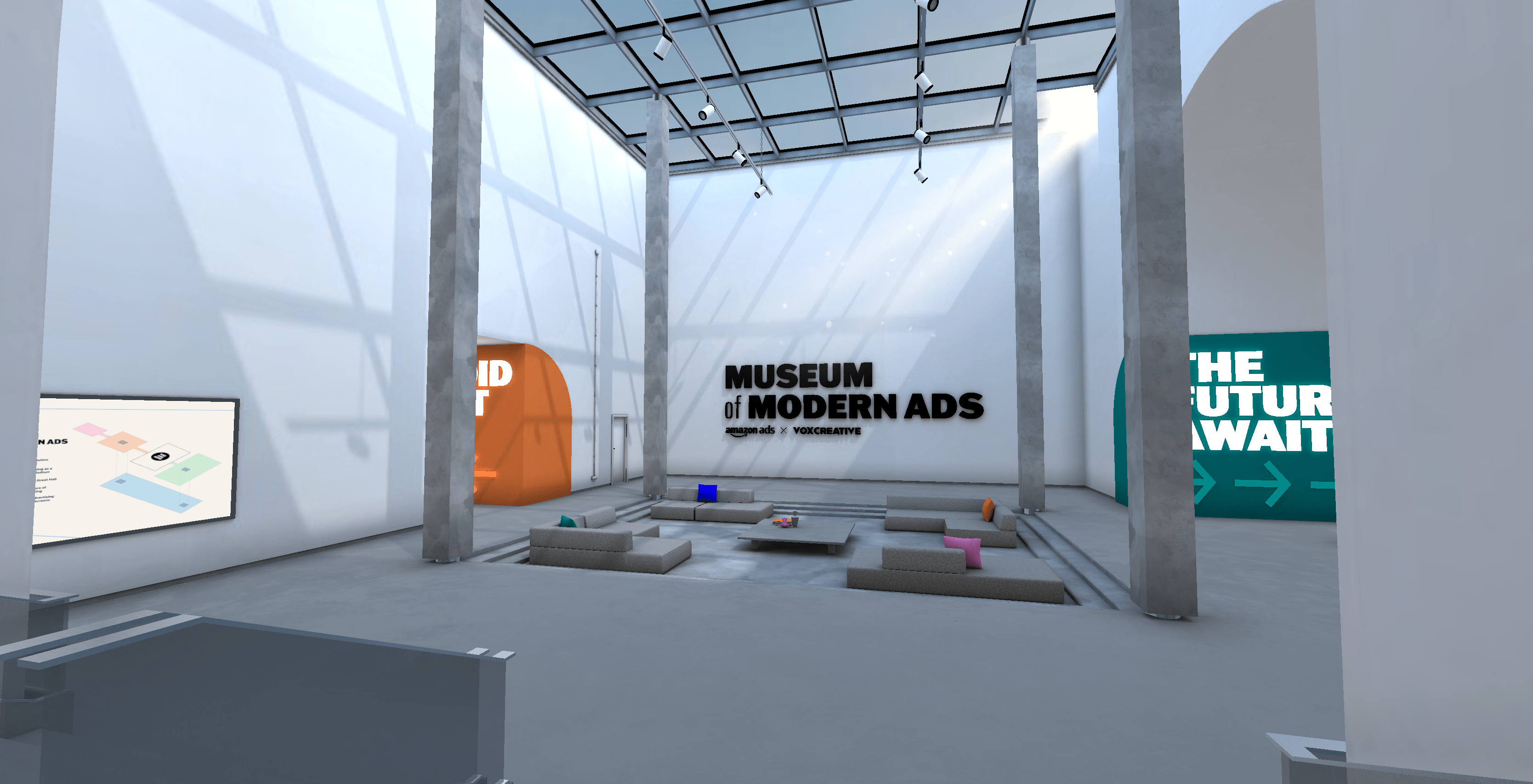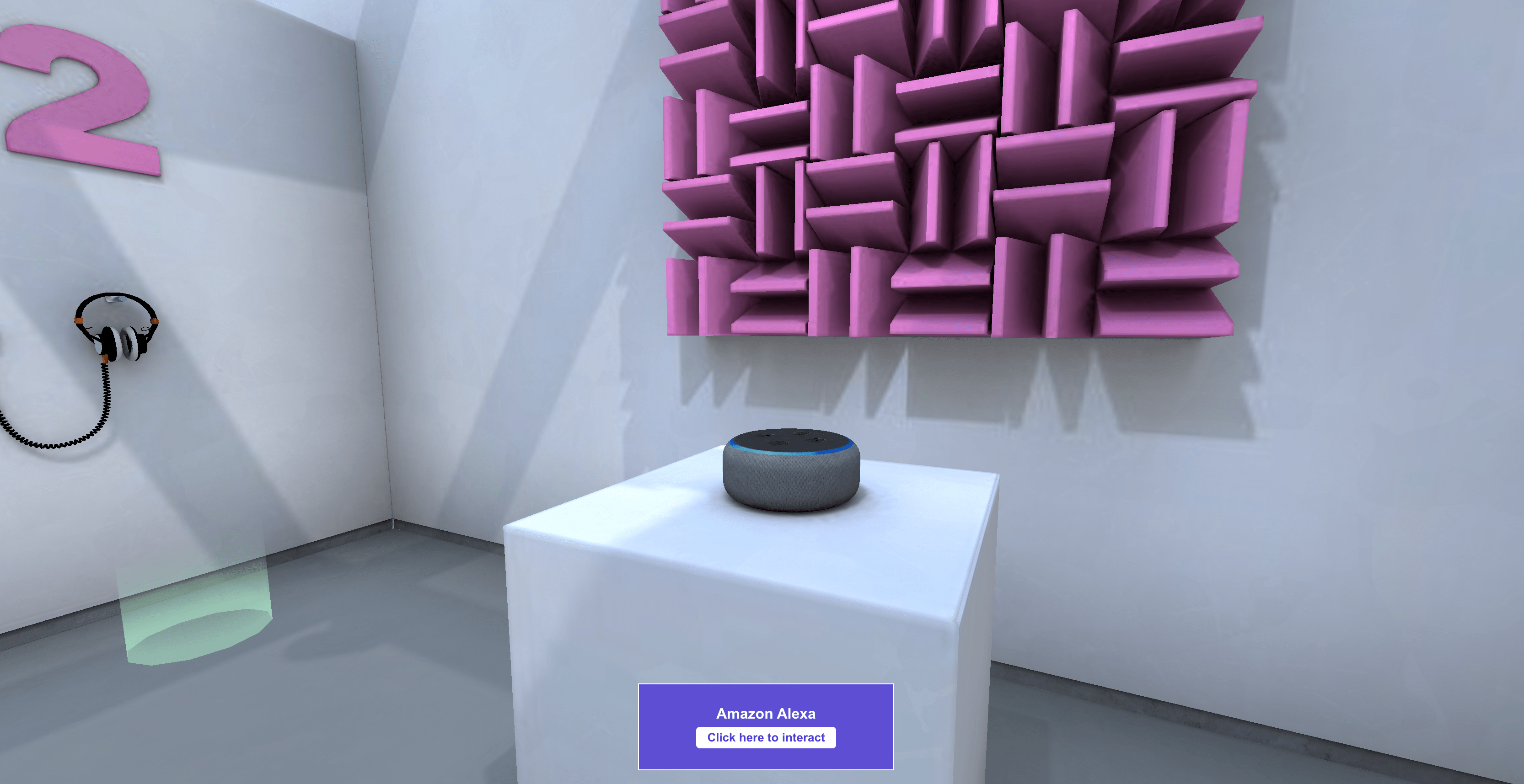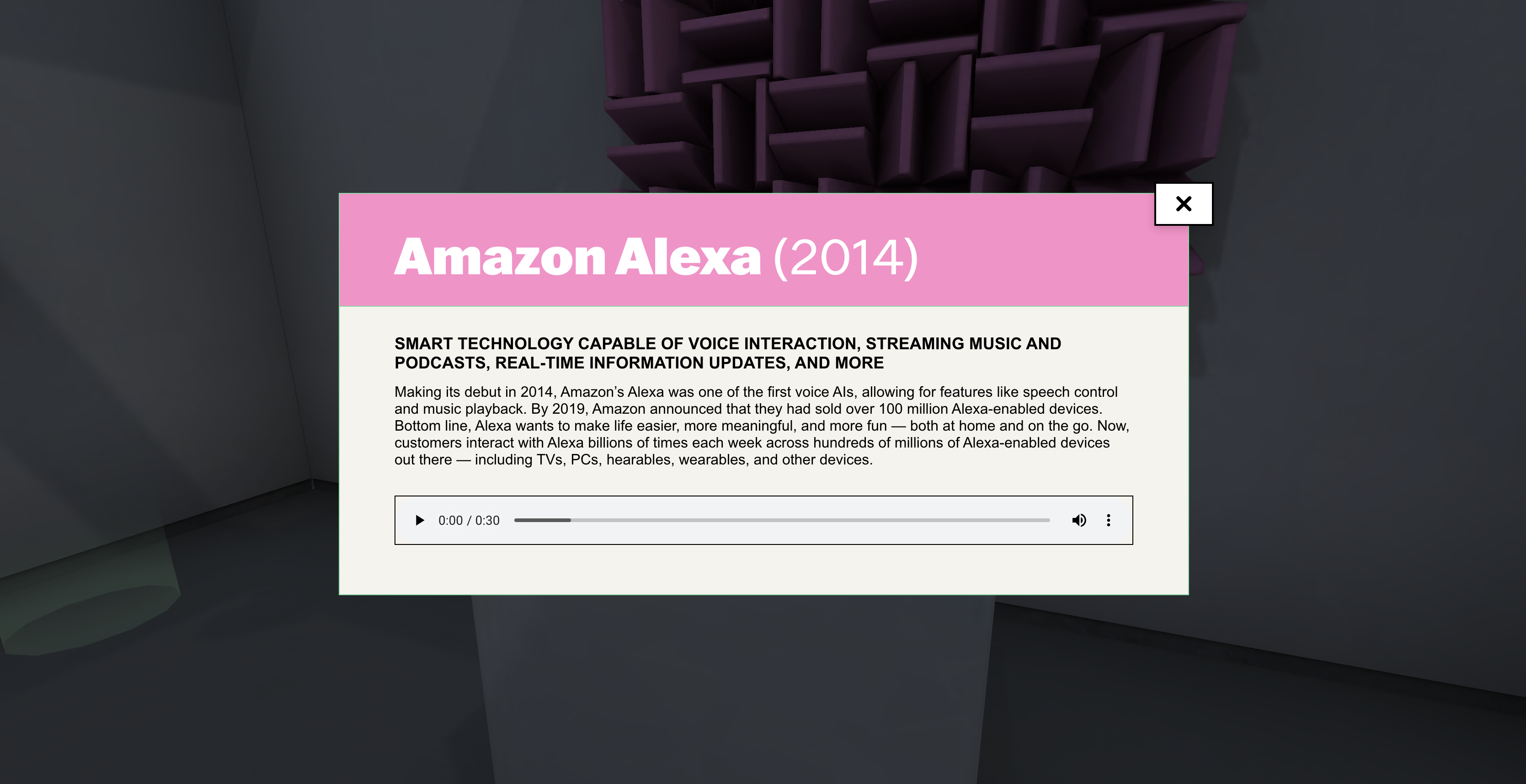 For this experience, we removed features like multiplayer and third-person avatars, as well as some tweaks on the navigation mechanism, in order to make it as easy as possible to navigate for all user groups.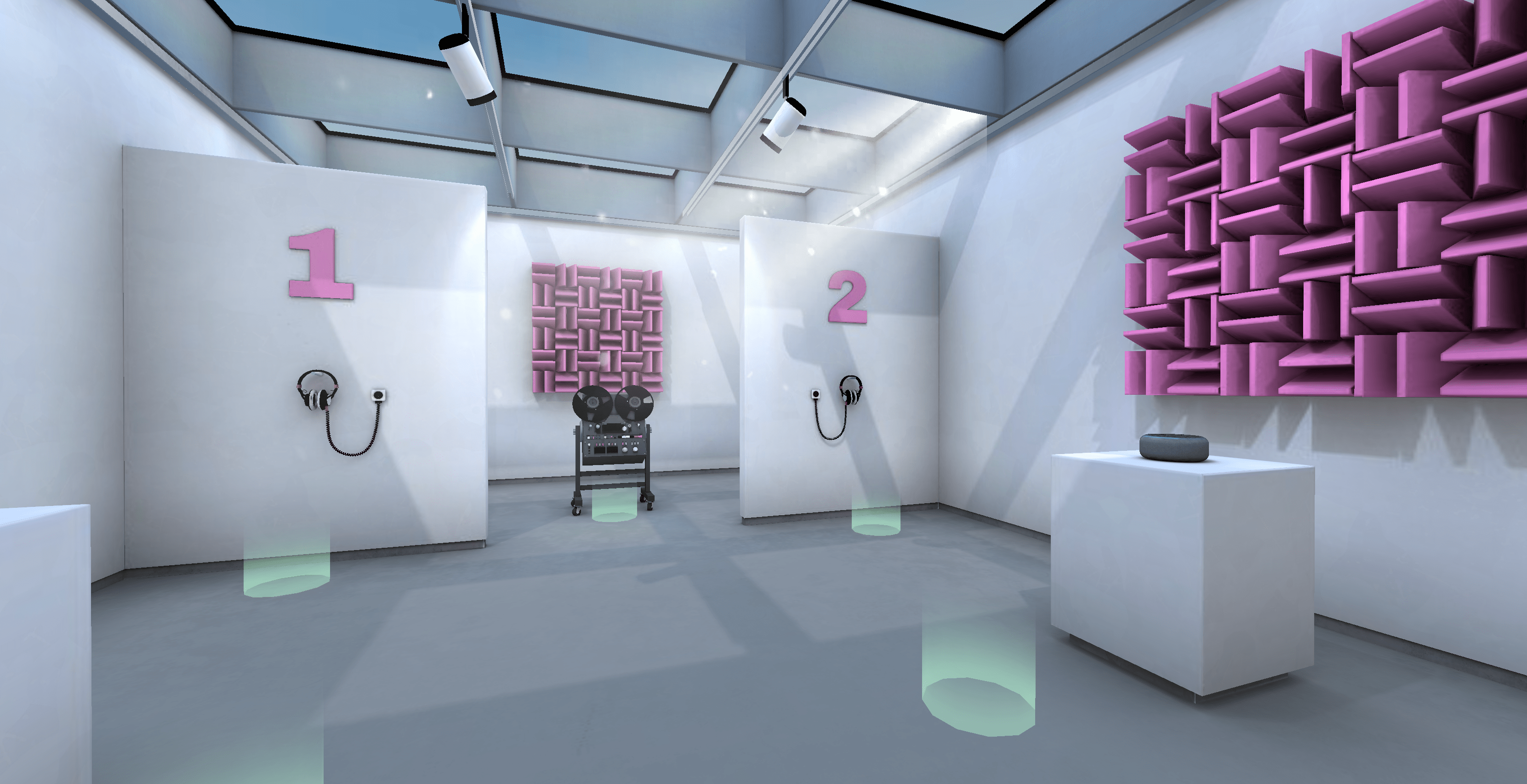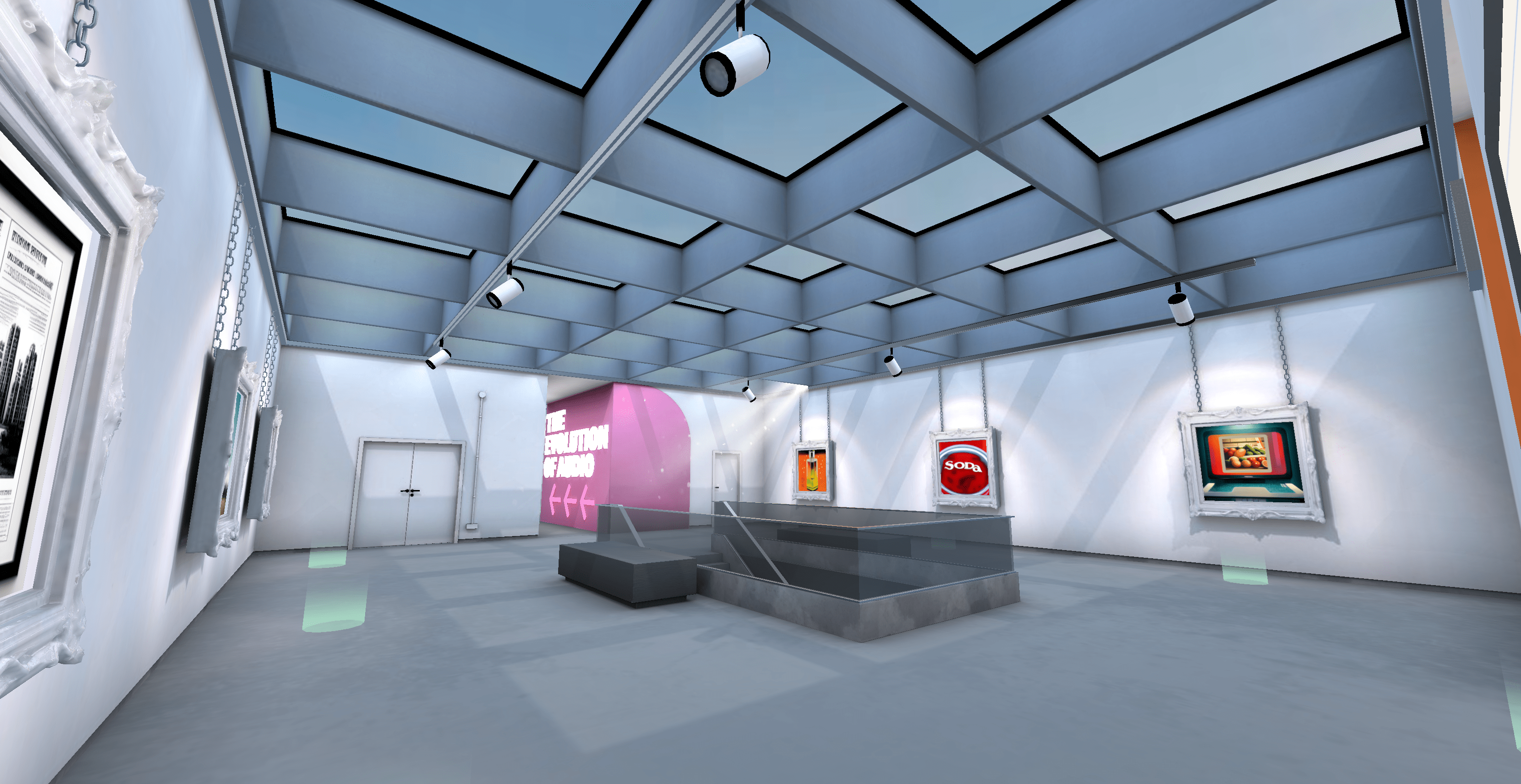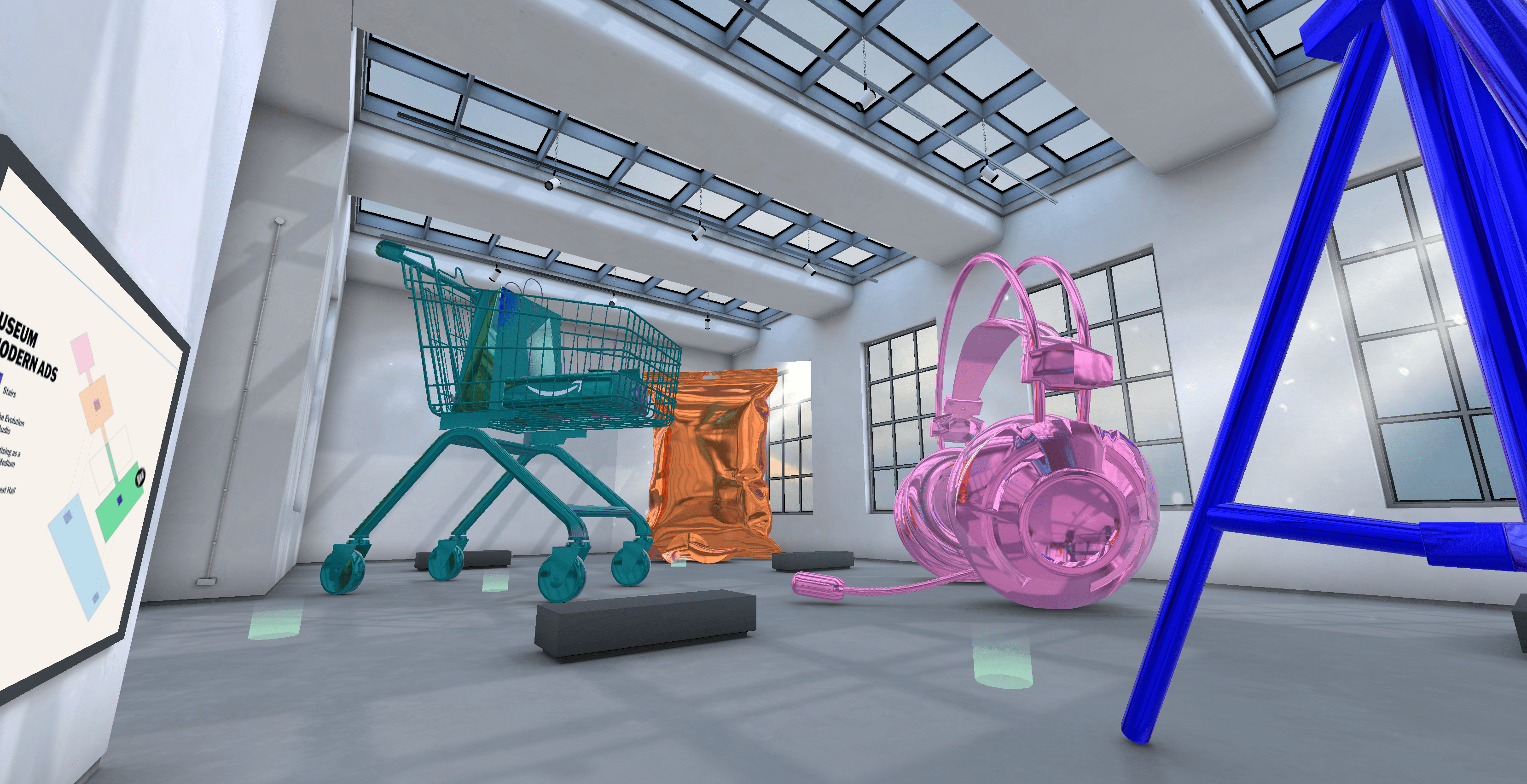 Enter the Museum of Modern ads